Casting
Following a thorough biomechanical assessment, the Pedorthist will take a three dimensional (3D) foot cast in order to manufacture your custom orthotics. This is the first step and most important part to create a functional full contact, truly custom made orthotic. The practitioner will take special care to ensure the foot structure and position are captured in the cast. There are different ways to take a cast of a foot and your Pedorthist will choose the best suited method for your condition and foot type.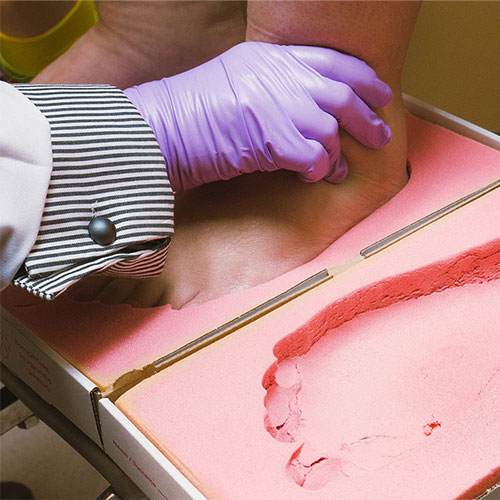 FOAM BOX IMPRESSION CAST METHOD
The Pedorthist places the foot in the desired position to achieve optimum alignment and carefully presses down into impression foam to control and maintain foot position.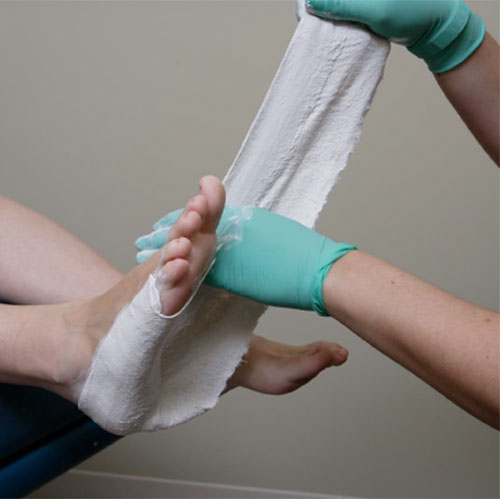 PLASTER SLIPPER CAST METHOD
The Pedorthist places the foot in its optimum alignment and wraps plaster bandages around the foot while maintaining the foot position. Once hardened, the plaster slipper cast is complete.